THE HORNBYS


A BRIEF HISTORY OF ENGLAND
Originally de Horneby or de Hornebie
Hornby-in-Lonsdale North Lancashire
Late 13th and early 14th Centuries
William of de Horneby was the keeper
of the Lonsdale and Amounderness
Forest in 1313
Hornby (1575-) Kirkham Lancashire
Richard Hornby ----------------- Elizabeth Walmesly
1613-1660 1653 1615-

Newton-with-Scales

William Hornby ---------------- Isabel Horsecarr

1656-1701 1681 1660-

Kirkham Lancashire
Robert Hornby --------------- Elizabeth Sharrock

1690-1768/69 1711/12 1690-
Newton Lancashire
Baptized Kirkham
Lancashire
Hugh Hornby --------------- Margaret Hankinson
1719-1781 c1745 1723-1804
Kirkham
Lancashire
Rev Hugh Hornby Thomas Hornby ---------------- Cicely Langton Alice Hornby
1765-1847 1759-1824 1786 1760-1833 1746-1812
Kirkham Kirkham
Lancashire Lancashire
lived with Hugh


Artist and auhor - migrated to Canada

Anne's painting of Rosedale
Marianne Hornby Hugh Hornby ---------------- Louise Cortazzi Joseph Hornby
married 1792-1875 1801-1881 1794-1853
John Cortazzi Kirkham Liverpool
Bought Sandown Hall about 1792

Mayor of Liverpool 1838
Matlock, Bath – County of Derbyshire
Richard Cortassie HORNBY married Eleanor Charlotte JOHNSTON
b c1839 d 26/06/1902 b c1849 d about ???
|
|

Francis James HORNBY Richard Johnston HORNBY
b 9.10.1875 d 18.1.1955 b c1874 in India d 1/7/1943

1901 Frank Hornby invented Meccano: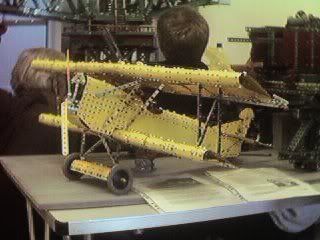 In 1920 Frank Hornby invented Hornby Trains
Thr brothers emmigrated to Australia at the behest
of their friend ; Mr Dowling who took up a selection
on the Little Murray river and ran a successful
business in Melbourne.
After 1907 Francis travelled to Coffs Harbour on a packet ship
which floundered on the Belligen River. He them went on to the
Belligen Land Office to enter into a ballot for crown lots at Dorrigo


Boxmoor School - school of Francis James Hornby
Some sources mention Heathrow school at Hertz
contact us at:
dionart@gmail.com